DIY Premiere Pro Guide
 
Learn Adobe Premiere Pro & start editing videos faster.
5 + Hours of video lessons
Does it take you too long to edit videos?
Are you overwhelmed by the software, keyboard shortcuts, and syncing footage?
 
Creating videos is difficult enough without having to edit them, but great videos are made during the edit.
A bad edit can ruin good looking footage, strong performances on screen, and tons of planning.
Whether you're too intimidated by Premiere Pro or you want to take what you already know to the next level, I'll share everything I know about it and have learned over the past few years making hundreds of videos for myself and companies like Smart Passive Income, Fizzle.co, and Gumroad.
I believe that anyone can edit great videos by themselves. It just takes patience, dedication, and the right amount of focused learning.
That's why I made this course.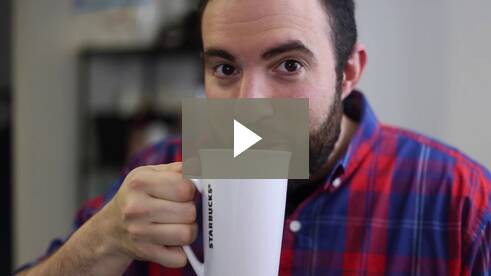 MATT GIOVANISCI - Roasty Coffee
"I was having such a hard time getting a blurry background. I wanted it so bad! And Caleb taught me it's all about the lens, so I went and bought a 50mm."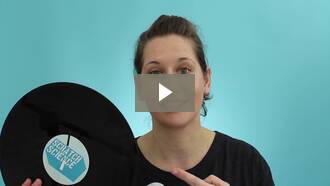 EMMA SHORT-E - Studio Scratches
"Caleb taught me how to click my fingers 3 times when I mess up a take, which has saved hours editing."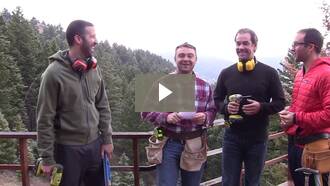 PETE SVEEN - DIY Projects with Pete
"He has taught me all about the techy side of things... and he also taught me how to present myself."
What You'll Learn:
Video editing can be a huge time suck. Trying to figure out how to use Premiere Pro can seem nearly impossible because there is so much to learn.
Trust me, I've been there. I've spent countless hours watching endless tutorials to edit my videos faster and better. That is why I put this guide together.
There are plenty of excuses for not editing videos, but "know-how" should not be one of them.
This course covers:
Software layout, workspaces & multiple monitors, and file management
Importing files, syncing video & audio, and creating multi-cam sequences
Editing a first draft quickly, text effects, warp stabilization, and shortcuts
Audio workspaces, mixing, transitions, effects, and layering volume levels
Color correcting, grading, white balance changes, & green screen keying
Exporting using Media Encoder, dynamic linking to After Effects, Audition, Speed Grade, Photoshop, etc.
Get this five hour class if you're serious about making videos.
This is everything I wish I knew when I started using Premiere Pro. Through 50+ video lessons I share every step of my process for editing a video in Premiere.
This course covers every step along the process of importing, organizing, editing, and exporting a video.
It starts with basics like workspaces and file management, then goes into how to edit a sequence, syncing video & audio, using multi-cam, text effects, transitions, and more. You'll also learn how to edit audio, color correct & grade your footage, key for green screens, save hard drive space, dynamically link to After Effects for motion graphics & Audition for audio sweetening, and work with external programs from Red Giant and elsewhere.
introduction
4 Lessons | 26:40
Setting up a video editor's desk
Overview of software layout
Workspaces & multiple monitors
File management & organization
Basic video editing
10 Lessons | 1:06:37
Importing footage & files
Project autosaving & backups
Creating a sequence
Syncing video & audio
Creating multi-cam sequences
Selecting b-roll
Editing tools
Building a first draft quickly
Cuts, fades, & transitions
Using markers
advanced video editing
10 Lessons | 1:30:17
Cropping & slow zooms
Text effects & titles
Intro & outro bumpers
Speed changes & reversing clips
Warp stabilization
Layering video tracks
Tips for faster editing
Keyboard shortcuts
Multiple sequence editing
Using video & audio effects
Audio editing
4 Lessons | 22:44
Audio workspaces & mixer
Audio transitions & keyframing
Audio effects
Layering audio tracks
Color grading
7 Lessons | 46:12
Understanding vectorscopes & waveform monitor
Tools & strategies for applying
White balance
Color correcting
Color grading
Advanced masking & isolation
Keying for green screens
File Management
4 Lessons | 19:37
Relinking offline media
Rendering in to out
Cache files & saving hard drive space
Exporting & using Adobe Media Encoder
Adobe CC Dynamic Link
5 Lessons | 16:07
Dynamic linking overview
Editing audio in Audition
Color grading in Speed Grade
Text effects in After Effects
Using Photoshop files
External software
5 Lessons | 26:21
Magic Bullet Looks & Colorista
Denoiser
Film Convert
Plural Eyes
DaVinci Resolve
Beginner Class
Not ready to commit to the full course? Instead of offering the entry level class at $99, like we have with other courses, we're giving away this one hour long beginner class for free.
This five day email course will take you from knowing nothing in Adobe Premiere Pro to being able to edit a first video. You'll go from newbie to proficient in one week.
Throughout the five videos you'll learn how to import footage, sync video & audio from multiple cameras, color correct, setup workspaces, properly export, and more.
We're giving this beginner course away for free because we're confident that once you learn the basics of the software and get over the fear of being overwhelmed, you'll be back and eager to learn more in the full course above.
Click here to start our free "Premiere Pro 101" course immediately.
Who created this course?
Meet Caleb Wojcik.

Caleb has been making videos off and on for nearly a decade. In that time he has filmed the NHL, MLB, NCAA basketball & football, weddings, commercials, book trailers, and plenty of training videos for the web.
He currently runs a two-person video production company in San Diego, California whose clients range from Pat Flynn at Smart Passive Income to tech start-ups like Gumroad.
Caleb is also the creator of DIYVideoGuy.com & formerly co-founded Fizzle.co.
Frequently Asked Questions
"WHO IS THE COURSE FOR?"
Anyone who wants to get better at using Premiere Pro. This course will be helpful for people ranging from complete novices to those already editing in Premiere but looking to edit faster.
"DO I GET FREE UPDATES?"
Yes, for life. This is version 1.0 of the course and any future updates are free to previous buyers.
"HOW DO I WATCH THE VIDEOS?"
Upon purchase you'll get access to both stream them over the web (even on iOS or Android devices).
"IS THE COURSE SELF-PACED?"
Completely. Watch each lesson when you are ready to move on from the next. You can access any lesson from day one.
"DO YOU HAVE A MONEY-BACK GUARANTEE?"
Yes I do. If you are not satisfied with the course, email me within 30 days, and get a complete refund.
Other questions? Email me at caleb@calebwojcik.com.
"I should probably just pay to have Caleb on retainer. Did you know you can use the Q and W buttons to cut up footage in Premiere faster? I didn't until a couple months ago when Caleb taught me them, and now those functions save me 1-2 hours of editing every single week. As a full-time YouTuber, I'm happy that I still get schooled regularly from Caleb."
- Thomas Frank
"My wife learned Adobe Premiere from your course (she's jamming it) and our Youtube Channel is KILLING it.
We made $7,000 our first month monetizing. And, that's just after about 120 daily vlogs.
One of our fans just asked us, "did you go to college or something for your editing skills?" Nope, we just learned Premiere from Caleb's course and watch Casey Neistat every night, who we found out about through Caleb's podcast."
- Justin Rhodes
"I used to be a Final Cut Pro power user. Every video I had ever made for the past 10 years had been edited with FCP. But then I met Caleb. He made a very strong argument for why he uses Adobe Premiere. Since I was already paying for the Creative Cloud, I thought I'd give it a shot. Turns out, I got hooked in seconds. Since using it, I've followed all of Caleb's videos on the software which help me setup my workspaces, color correction, and how to manage my files between my iMac and Macbook Air (yes I edit on an Air, it is very possible with an external hard drive).

Caleb is my go-to video making resource. The dude knows how to make amazing videos, and best of all, knows how to teach others the same. Thanks again, Caleb."
- Matt Giovanisci
"I ended up using tips from Caleb to film a video for my Kickstarter campaign and in less than 24hrs it had already crossed the 50% funded mark, with TONS of people gushing about the video quality."
- David Hindin
"Man, Caleb is smart. Every time I hang out with him, he doesn't say a lot, but when he does you better listen."

- Chris Ducker
"When creating video, every time I follow Caleb's advice exactly, things work great. When I ignore his advice, I always regret it later."

- Nathan Barry